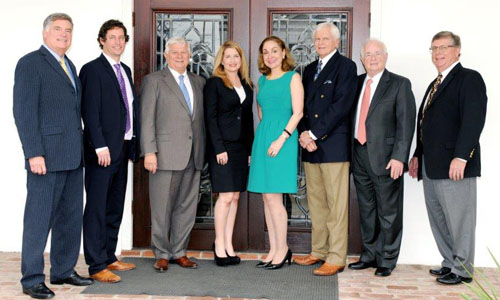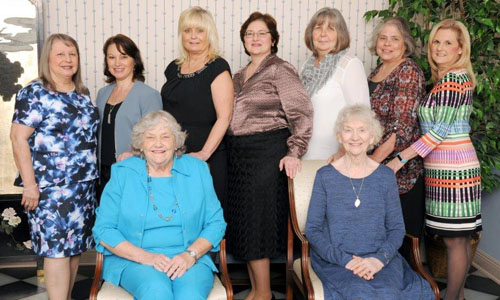 Duval, Funderburk, Sundbery, Richard & Watkins is a professional law corporation in Houma, Louisiana representing businesses, local governments, families and individuals throughout southeast Louisiana in the practice of general law. Each and every one of our clients – from families and family-run businesses to major corporations – enjoys the same level of professional service and personal attention from our attorneys and staff.
The firm was established as Pettigrew and Duval in 1937, and was incorporated by five shareholder attorneys in 1997. Today, our legal team includes nine attorneys, including a former federal judge, and a knowledgeable and experienced staff. Duval, Funderburk, Sundbery, Richard & Watkins has, throughout its history, maintained an overall A-V rating by Martindale-Hubbell, and is honored to have had two partners appointed by the President of the United States to serve as federal judges.
Areas of Practice
Each of our attorneys has experience in specialized areas of law to provide the most effective legal services possible to our commercial clients, government agencies, and individuals in state and federal courts. These areas of practice include but are not limited to:
Admiralty & Maritime Law
Business & Commercial Law
Banking & Finance
Commercial & Residential Real Estate
Environmental Law
Representation of Government Entities
Mediation
Mineral Law
Personal Injury
Successions & Estate Administration
Utilities Law
Representative Cases
Our legal team is accustomed to winning in the complex legal arena because they constantly review legal issues as the law develops and are able to make tactical decisions to achieve desired results. Recent high-profile legal achievements on behalf of our clients include:
Served as coordinator for the plaintiff's steering committee in the federal BP Oil Spill case and helped to develop the assessment of environmental impact and damages.
Helped seafood producers, government agencies, landowners, and other businesses achieve $100 million in settlements for damages from the 2010 BP oil spill.
Successfully argued by brief a case to the U.S. Supreme Court which resulted in a reversal of lower court rulings.
A precedent-setting decision from the Louisiana Supreme Court on protection of private land use rights;
Successful defense of a local Fire & Police Civil Service Board in a racially charged case affirmed by the U.S. Court of Appeal, 5th Circuit;
Successful defense of a corporation in an environmental damages suit that marked the longest civil trial in the history of the 32nd Judicial Court, for the Parish of Terrebonne, State of Louisiana.
Committed to Community
Our attorneys have deep roots in Terrebonne Parish and are proud of their Louisiana heritage. The work we do in and out of the courtroom reflects our passion for southeast Louisiana and its people, with a strong commitment to building long-lasting relationships with our clients and our community. In recognition of the professional services it provides and its commitment to community service, the firm was named "Small Business of the Year" for 2003-2004 by the Houma-Terrebonne Chamber of Commerce. Our attorneys and staff also volunteer their time and expertise to a variety of local and state organizations and commissions including Chambers of Commerce, coastal restoration organizations, and the local community foundation.